DEFINITION
A Geo-Map media project can include text, hyperlinks, images, and videos connected to locations on virtual maps. Geo-Map projects can provide windows into events, concepts, places and stories which join disparate media elements into a cohesive digital narrative.
Overview
"GeoMaps for Learning" (9 Dec 2021 workshop)
EXAMPLES (educator/adult-created)
EXAMPLES (student-created)
Tell Me Your Story (Girl Scout Gold Award Project)
WORKFLOW
Initial Setup
Create web accounts on the websites you plan to use in your project.
Download software (if required) you'll use for your project.
Ongoing Use
Plan your project with a storyboard and script.
Collect media artifacts you want to include in your project.
Create your Geo-Map and share it.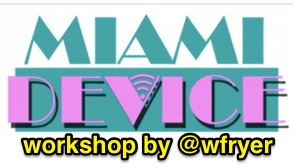 "Google GeoMap Workshop"
TOOLS
Many of the other "mapping media" project tools can be used and integrated into a Geo-Map project. Like an eBook, a Geo-Map project can become a coherent aggregation or collection of different media artifacts. Additional tools are linked on the Geo-Storychasing workshop curriculum.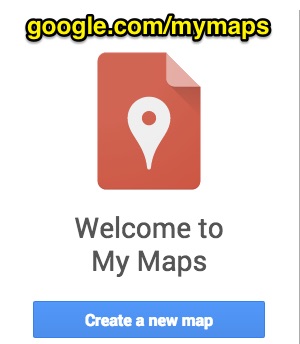 WORKSHOP ACTIVITIES
Create a custom map of recent earthquakes using USGS spreadsheet-formatted data
Current Events Activity:

Use Random Fruit Machine to select a country (list sorted with Textwrangler)
Find a recent article about that country on Global Voices Online
Create a new placemark on our "Current Events Geo-Map"
Add a text headline, a hyperlink, and an image to your Placemark
Search YouTube and find a video related to your current event
Add another placemark to our "Current Events Geo-Map" and embed the video in it
Find a Google Street View link on "Find 1001 Destinations with Google Street View" and add a link to it in a new place mark on your map.
TUTORIALS
Connect an Interactive GeoMap with Google Form Results (June 2015)
More:
MORE READING AND VIDEOS
"The Fourth Part of the World" by Toby Lester (phenomenal book!)
Visualizing Data in Google Earth (September 2011)
Google Fusion Tables: Geo-spatially connecting database data (September 2011)
iGeography by Jenny Ashby (Workflows for Learning with iPads – April 2012)
WORKSHOP DESCRIPTION
A Geo-Map media project can include text, hyperlinks, images, and videos connected to locations on virtual maps. Geo-Map projects can provide windows into events, concepts, places and stories which join disparate media elements into a cohesive digital narrative. Geo-Map projects are not just for social studies! Learn in this workshop how to connect reading, writing, real-world math data, science, and more to "place locations" and create engaging project or assignment opportunities for students.
* Image attribution: Digital drawing created by Wesley Fryer on Brushes for iPad