DEFINITION
Interactive digital writing involves the production and sharing of electronic texts which (in most cases) can be readily:
Conveyed (transmitted)
Copied
Connected (hyperlinked)
Commented on, and
Collaboratively constructed
Teachers and students should have and use a moderated, interactive writing spaces. Ideally these spaces should:
Permit students to submit posts / contribute content independently (not just responding to teacher initiated assignments)
Give the option to share openly / publicly online ("inside sharing" or "outside sharing" and not require a password to view)
Permit visitors to submit comments which can be moderated
In addition to blogs, students can interactively write using tools like:
Sylvia Duckworth (@sylviaduckworth) has created several sketchnotes with good tips for student blogging and blogging in general.
This 30 minute narrated slideshow on "Getting Started with Student Blogging" provides an overview of reasons to use a class blog, as well as features of classroom blogging platforms including Blogger, Seesaw, Google Sites and EduBlogs. (from August 13, 2019 – slides are also available)
The post "Blogging with Seesaw" from October 2019 includes several tutorials about how students and teachers can use Seesaw for "outside sharing" of ideas and media projects.
This 50 minute narrated slideshow video, the "Why and How of Outside Sharing with KidBlog," provides a good overview of both the reasons to use a classroom blog for interactive writing as well as some of the mechanics of getting started. (from February 9, 2016)
Video Examples:
WORKFLOW
Initial Setup
Teacher registers for a free blog account (keeps userid/password secret)
Email confirmation is often required
Configure site to allow moderated public comments, import student info or create student accounts
Ongoing Use
Teacher and students login to the blog and write posts
Link to blog is shared with others via email, newsletters, school website, Twitter, etc.
Teacher, students, parents and others submit comments on different posts
Teacher periodically moderates comments (approves or deletes them)
Teacher and others use Twitter hashtag #comments4kids to invite public comments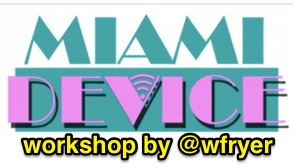 "Newton's Laws of Classroom Blogging"
TOOLS
The following SIX options for CLASSROOM BLOGGING have been updated in August 2015. Other pricing options are available, pricing shown (as of August 2015) is for a single classroom. Read the post "Classroom Blogging Options (August 2015)" for more details about these options.
| Tool | Free Version | Cost | Can Email Posts? | Supports Google Logins | Audience Options | Site Visibility | Notes |
| --- | --- | --- | --- | --- | --- | --- | --- |
| Blogger | Y | none unless you register a custom domain | Y | Y | Draft (teacher view only) or Public | Can be member only if students have Google accounts, but best to setup as public | Works great with Easy Blogger & Easy Blogger Jr apps for young (primary/PreK) students. Publishes narrated photos/art videos directly to the teacher's YouTube channel from the app! Also consider EasyBlog.org as a host. (see below) |
| KidBlog | N | $29 per teacher per year * | N | Y | student decides: teacher only, class only, public | Can be class only/private, connections only, or public | KidBlog used to support free sites with up to 25 students, but now users must pay. GREAT website with super feature set for class blogs, well worth $$$. |
| Write About [VIDEO] | Y (but students can just post 5 times each in free version) | $25 per year * | Y (teachers can) | Y | Private, Classmates Only or Public | Classmates only or public, can set permissions by student (including moderation requirements) | Very unique aggregation of community posts by topic/theme in GROUPS. Authentic approach to blogging. Lots of VISUAL prompts provided, teachers can add their own. WriteAbout also supports recorded audio comments by students within posts! Read more background. |
| EduBlogs [VIDEO] | Y (but student/class management features not available in free version) | $40 per year* | Y (via JetPack) | N (requires CampusPress for GAFE support) | not sure | not sure | EduBlogs has an extensive track record supporting teachers and class blogging. Great community support. |
| EasyBlog.org [VIDEO] | Y (limited to first 1000 signups before 1 Sept 2015) | Not announced yet | N | N | not sure | not sure | Works with with Easy Blogger & Easy Blogger Jr apps for young (primary/PreK) students. Publishes narrated art/photo videos and other videos directly to its own hosted platform. Syncs student accounts across shared iPads. |
| WordPress.com | Y | none for basic version | Y (teachers/owners & students/contributors can) | N | Public only | Private (members only) or Public | Can setup student accounts but nearly as user-friendly as other options for this. |
Free Synchronous Collaboration / "Backchannel" Options
Free Synchronous Collaboration / "Backchannel" Options
Backchannel Chat (requires student Google logins)
"Walled garden" interactive writing (free but private)
MyBigCampus from LightSpeed Systems
Google Docs can also be used privately
Interactive Sites Publishing Student Work
iPad Apps
EXAMPLES
Stories and Posts
Class Blogs:
Find More:
More on share.playingwithmedia.com
Tutorials
How to add an image on Kidblog (3 min video)
How to Archive a KidBlog Website (3.5 min)
Fantastic video "How to Write a Quality Comment" by @YollisClass @lindayollis
Writing Prompts
Additional Resources
Interactive Writing eBook Single ($2.99)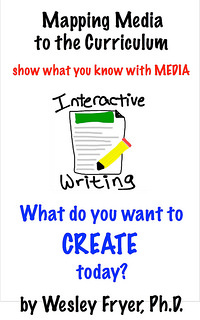 WORKSHOP DESCRIPTION
Interactive Writing: Students and teachers today need to practice interactive digital writing. Learn how to setup, use and moderate content on a classroom website where students can post their work and teachers MODERATE content to improve student writing skills. A moderated classroom blog can be an ideal platform to use to share announcements, classroom news, and student work for a public audience. This can permit parents, grandparents, other students, and other classroom "pen pals" in different places to provide feedback to students and serve as an authentic audience. In this workshop we'll use the free blogging site KidBlog to model the digital facilitation of student writing. We'll explore how other websites can also be used by teachers and students create "backchannels" for classroom discussions. We'll have hands-on practice with tools like TodaysMeet, EtherPad, Google Docs and Google Forms to understand ways these tools can be used to amplify student voices, empower student creative expression and fluency with text. The importance and value of MODERATING student posts shared to public websites will be emphasized, as well as options teachers have to amplify student work using PLNs (professional learning communities) with projects like #comments4kids. Teachers will leave this workshop inspired with new ideas to energize their writing classes with students using safe, moderated approaches to digital, interactive writing.
* Image attribution: Fasticon via iconfinder.com